About Montclair Painting
Over a decade ago, Alex Barrates began Montclair Painting as a testament to his passion for true craftsmanship. He has formed a team of visionaries who excel in transforming properties from the inside out. Montclair Painting offers a comprehensive range of painting, renovation, installation, and repair services for the interior and exterior of homes. Since the beginning, our painting contractors have specialized in working on historic and Victorian-style homes throughout New Jersey. We're proud to have worked on countless homes, porches, and decks across the state.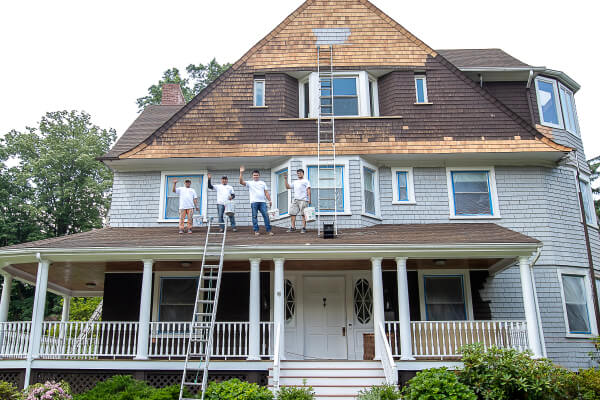 The Best Painting Value in New Jersey
At Montclair Painting, our customers are always our top priority. That's why we've made it our mission to deliver the best value possible. As one of New Jersey's highest rated painting companies, we offer high quality home renovation services at an affordable price. Even more, we provide a reliable service that is tailored to your individual needs. It's no wonder that residents throughout New Jersey have trusted Montclair Painting to transform their homes for more than 10 years.
How Montclair Painting Became New Jersey's Top-rated Painting Contractor
1. Expertise
Our experts have transformed homes and businesses throughout New Jersey for more than a decade. We've delivered painting, carpentry, installation, and repair services for the interior and exterior of properties alike. Years of experience has allowed us to provide a service that is truly customizable. Whether you already have a vision in mind or need some direction, we have the skills, tools, and experience to get the job done. Our painting contractors will work with you to find the best materials, colors, and finishes for your property. Even more, we offer consultation services to help you re-imagine your existing space or envision a brand new one.
2. Quality Work
With an acute attention to detail and passion for craftsmanship, our team delivers stunning results. We begin every project with an unmatched preparation process, including cleaning and striping, to ensure that every surface is set for smooth and flawless results. We use only top-of-the-line materials to guarantee that the results will be durable and long-lasting. We also use innovative techniques to achieve customized results that bring your unique vision to life. Not only does our painting business enhance the appearance of your home, but they also add long-term value to your property.
3. Reliable Service
We pride ourselves on delivering a trusted and reliable service that customers can depend on. From the estimate to the cleanup, you can count on our painting contractor every step on the way. We begin projects with a thorough examination to assess your property and best understand your needs. We then provide a proposal along with an accurate estimate and timeline. Our paint company continuously checks in through the process to ensure you're pleased with the progress. One step further, we won't leave until you're thrilled with the end results.
4. A Complete Solution
We're more than just a painting company. At Montclair Roofing, we truly understand what it takes to transform homes. Our team of craftsmen are experienced in providing a comprehensive range of services designed to transform your home from the inside out. In addition to interior, exterior, and house painting services, we offer color consultations, staining, carpentry, powerwashing, restoration, and repair services. We specialize in working with houses, porches, decks, fences, sheds, and garages. Even more, our exterior and interior painting contractors handle every aspect of the project from start to finish. This means no subcontractors are involved.
5. New Jersey's Best Guarantee
With our customers in mind, we're proud to provide an unbeatable guarantee. We offer a 15- year warranty for all of our services. Whether you're in need of a minor deck repair or a full exterior paint job, you'll receive the Montclair Painting guarantee. You can always reach out to a Montclair Painting paint contractor if any questions or issues arise - no matter how big or small they may be.
Montclair Painting on the Web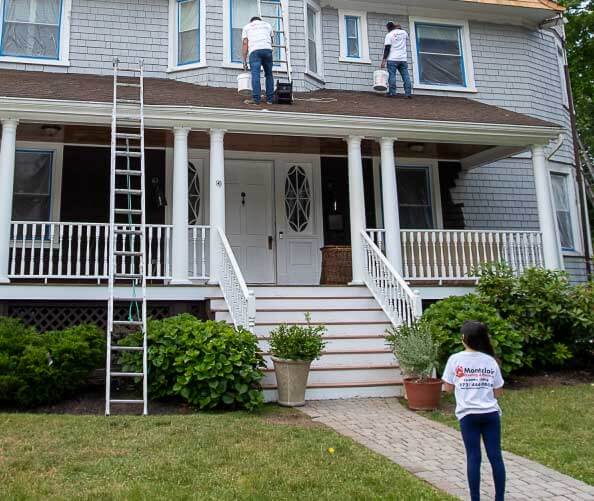 Schedule an
Estimate
Discover the magic touch of ALEX Painting Services. If you're looking for an interior or exterior house painter, or a general carpenter, it's time to schedule a consultation and estimate.
Accurate & Transparent Pricing
Same Day Estimates
Day, Evening, and Weekend Appointments