Built to last...
New Jersey's Top-rated Carpenter
With a dedication to detail and appreciation for true craftsmanship, the Montclair Painting team is committed to delivering an unparalleled carpentry service.
General Carpentry Services
Alex Barrates and his talented team of craftsmen have provided carpentry services to homeowners throughout New Jersey for more than a decade. We've transformed both the interior and exterior of homes through a range of construction, installation, and repair services. We specialize in working with historic and Victorian style homes. New Jersey residents have trusted us to transform the interior, exterior, and porches of their remarkable homes.
Porches
Maintenance and Repairs
Drywall Repair Installation
Custom Cabinets and Mantles
Decks
Molding Installation
Windows and Doors
Shelving and Bookcases
Flooring
Kitchens and Bathrooms
Wood and Tile Flooring
Basement Remodeling
Our Process
We provide professional and reliable general contracting services. We offer a full range of carpentry services for every part of your home from the installing front porches and deck to installing drywall and molding. We partner with you every step of the way. We begin every project with a thorough consultation to best understand your needs. Next, we work with you to find the perfect materials and techniques for your project. Our experts walk you through all of your options for designs, woods, paints, stains, and finishes. Finally, we share a full proposal complete with an accurate estimate and timeline for the project.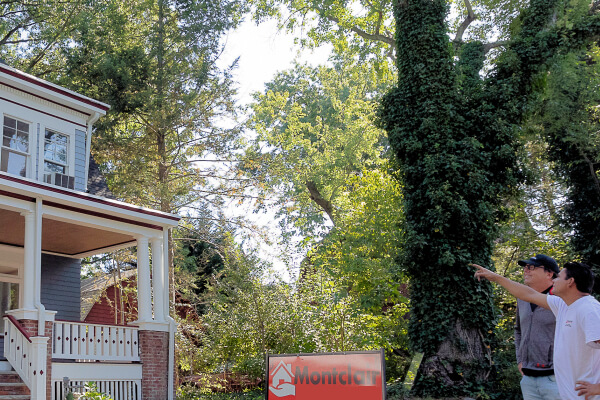 The Consultation and Estimation Process
Our team begins every project with an in-depth consultation to fully understand the scope of the project. If you're seeking construction and installation services, we'll present you with the design and materials necessary to bring your vision to life. If you're seeking repair services, we'll examine the existing structure to assess its condition and determine if there are any underlying issues. We'll then present you with a range of viable options best suited for your home. As always, our end goal is to help you find unique ways to elevate your space while adding depth and dimension.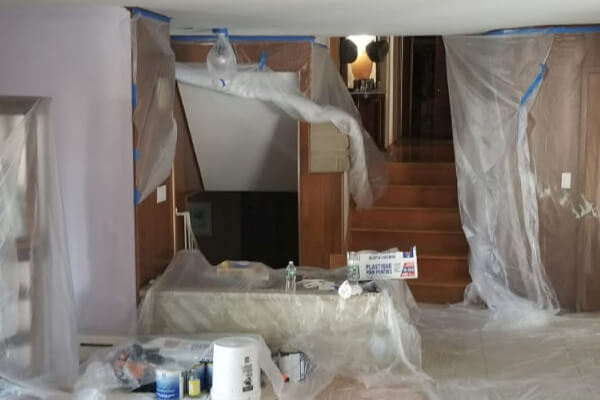 The Preparation Process
There's no doubt that our preparation service is unmatched. Regardless of the scale of the project, a solid preparation process is key to achieving enduring and stunning results. Before constructing or installing new structures, we thoroughly clean the surrounding space so that it's ready for the new addition. Before repairing existing structures, we thoroughly clean the given surface to remove any dust, dirt, mold, or moisture that has built up over time. Our team provides a premium stripping service before staining and painting every surface to guarantee a smooth and flawless end result.
Construction and Installation
Our talented team of visionaries design, shape, cut, and install structures for both the interior and exterior of your home. We specialize in working with doors, windows, cabinets, molding, and trimming. We also work with additional outdoor structures, including porches, decks, and sheds. By using best-in-class materials, we're able to achieve results that are rich and durable results. We work with top-of-the-line woods, including mahogany, pine, oak, teak, walnut, and more. We strive to design pieces that make your home as aesthetically pleasing, dynamic, and functional as possible.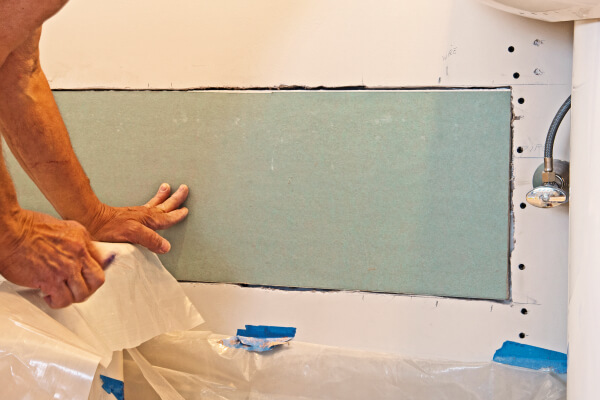 Repairs
Our carpenters are experienced in repairing an extensive range of structures and fixtures in both the interior and exterior of homes. We work with porches, decks, sheds, staircases, and doorways. We also work with doors, windows, cabinetry, trimming, and molding. Our experts repair structures damaged from a range of sources. These sources may include erosion, rotting, termite infestation, weather damage, and over-exposure from sunlight. Even more, we work on small and large-scale repairs alike. Whether you need to replace a floorboard on your outdoor deck or revamp your entire front porch, we're here to help.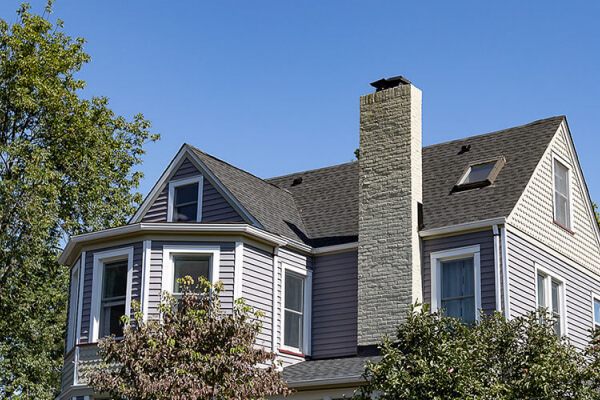 Additional Services
At Montclair Roofing, our professionals offer a comprehensive range of home renovation, improvement, and repair services to truly transform your home. Our carpentry services go hand-in-hand with the painting service that Montclair Roofing has become known for across New Jersey. Our team specializes in both interior and exterior painting as well as color consultations, powerwashing, staining, carpentry, exterior painting, and restoration. We work on porches, decks, sheds, garages, doors, windows, and cabinetry.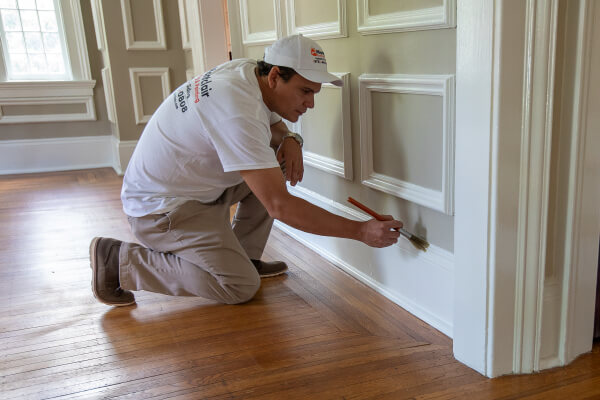 The Finishing Touch
We make sure that you're completely happy with the results before leaving a project. Even more, we won't leave any mess behind. We'll thoroughly clean the project area so that you can immediately begin enjoying your new space.
Why Homeowners Choose Our House Painting Company
1. Built to Last: The Carpentry Experts
Our goal is simple. We provide home renovation services that enhance the look of your space and add long-term value to your property. Our expert team offers a comprehensive range of personalized carpentry services, including construction, installation, and repair for every part of your home. We use the best materials and the most innovative techniques to achieve unparalleled results.
2. NJ's Best Carpentry Warranty
At Montclair Painting, we always put our customers first. That's why we're proud to offer the best home construction warranty in New Jersey. We have a 15 year warranty on all carpentry services, regardless of the scale of the project.
3. Accurate Estimate and Timely Service
We make it our mission to complete all work within the budget and timeline originally projected. We begin every project with a detailed evaluation of your property before providing an estimate. This enables us to accurately assess your needs and vision and determine if there are any additional factors that should be taken into consideration throughout the project.
Serving
Essex County & New Jersey
We've provided a comprehensive range of services throughout New Jersey. Our team has served the following towns and surrounding areas:
Belleville
Fairfield
Irvington
Millburn
North Caldwell
Orange
South Orange
West Caldwell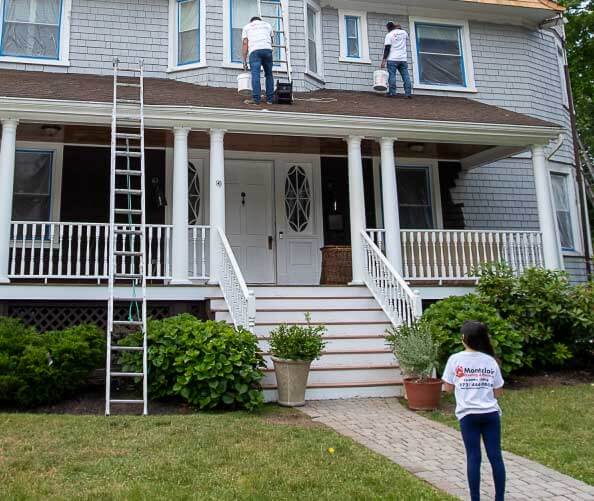 Schedule an
Estimate
Discover the magic touch of ALEX Painting Services. If you're looking for an interior or exterior house painter, or a general carpenter, it's time to schedule a consultation and estimate.
Accurate & Transparent Pricing
Same Day Estimates
Day, Evening, and Weekend Appointments