Thinking outside the box. Painting inside the lines...
New Jersey's Top-rated Interior Painters
Our talented team of professionals approach every interior painting project with true craftsmanship and attention to detail. It's this passion that enables our interior painters to deliver flawless, high quality results that transform your space.
Interior Painting Services
For more than a decade, Alex Barrates and his team have transformed the interior of homes throughout New Jersey. His team has provided interior and exterior painting, staining, carpentry, and restoration services to homeowners throughout the Garden State. We specialize in working with Victorian style homes and other historical houses.
Interior Room Painting
Concrete Floor Staining and Epoxy Finish
Garage Doors
Sheetrock Installation
Kitchen Cabinet Painting
Drywall Repair
Windows and Doors
Trim
Molding Painting, Repair, and Installation
Wallpaper Removal and Installation
Color Consultation
Staining
Our Painting Process
We provide an exceptional service from start to finish. Whether you're looking to paint your entire first floor or a single hallway, the Montclair Painting team begins every painting project with a thorough assessment of your space. We'll sit down with you to discuss your vision and specific needs. We'll then recommend the best paints, finishes, and techniques to bring your vision to life. Finally, we'll provide you with a detailed estimate and timeline for the project.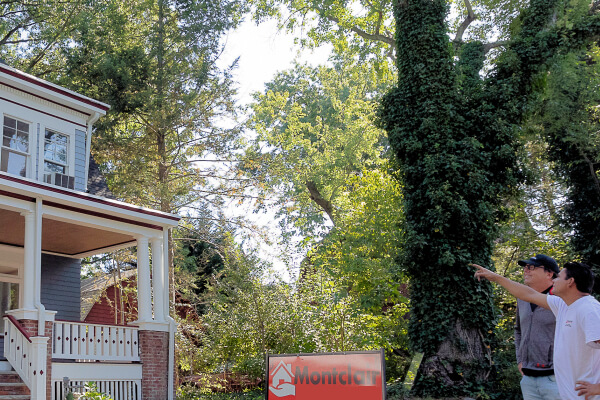 The Consultation and Estimation Process
At Montclair Painting, we're here for you every step of the way. We begin every project with a thorough consultation. We'll sit down with you to fully understand your vision and inspiration for the space. We also utilize this time to better understand your home's aesthetic and your property's needs. Our interior painting contractors will partner with you to find the perfect paint color and paint finish for your space. We'll also walk you through the endless ways to add texture and depth to your space.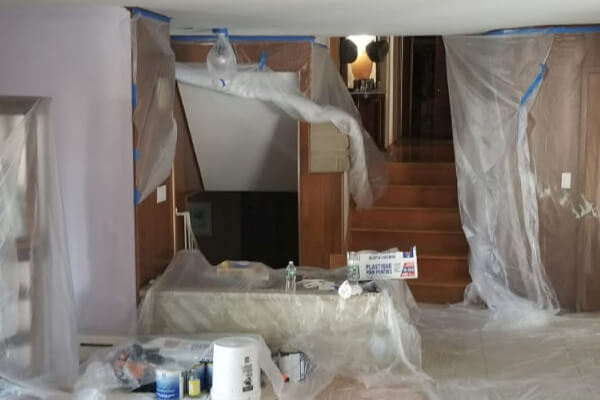 The Preparation Process
A solid preparation process lays the groundwork for flawless and long-lasting results. Our interior house painting service begins with a deep cleaning to remove any dust or moisture that has accumulated on the surface. Next, we strip and sand the walls to clear the surface of cracks, scuff marks, or peels from previous paint jobs. We end the preparation process by ensuring that your windows, doorways, lights, and trims are fully protected. Our detailed and comprehensive process ensures that the space is ready for a smooth painting job.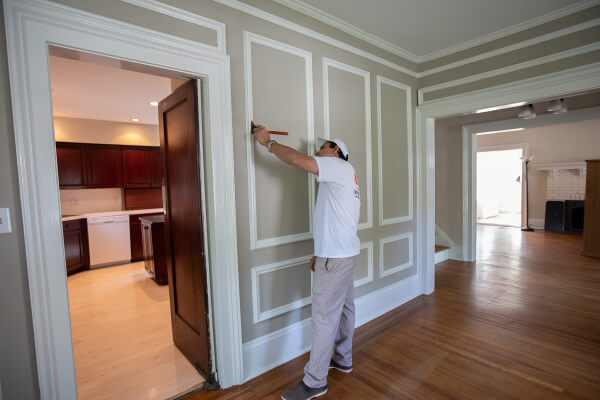 The Painting Process
We pride ourselves on providing a service that is truly customized to your home and needs. Our team specializes in using an extensive variety of paints, finishes, and techniques that are catered to your vision. We work with flat, eggshell, semi-gloss, high-gloss, and satin paints. Additionally, we're experienced in working with a variety of surfaces, including plaster, drywall, wood, brick, and more. Even more, we make it our priority to use the best products available to ensure that the final results will be both stunning and durable. Our interior house painters work with top-of-the-line brands, including Benjamin Moore, Sherman Williams, Fine Points of Europe, Farrow & Ball.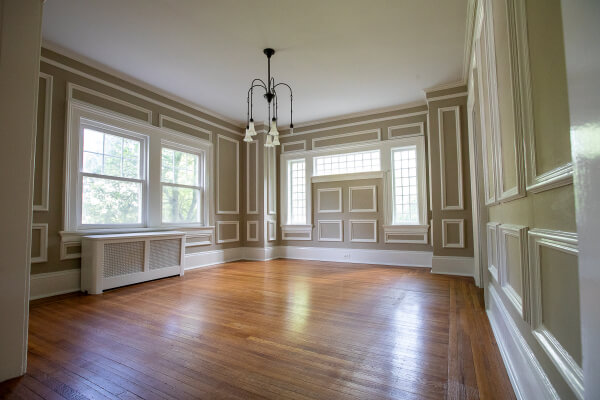 The Finishing Touch
Once the painting process is complete, we thoroughly clean the space to ensure everything is sparkling and nothing is left behind. Regardless of the scale of the project, we'll make sure that you're absolutely thrilled with the results before leaving.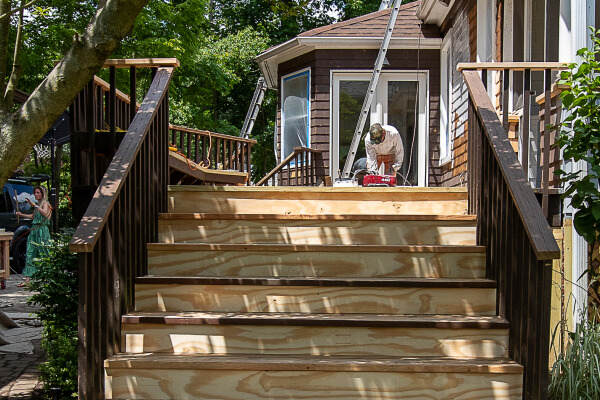 Additional Services
Our Montclair Painting team specializes in more than just interior painting. We pride ourselves on offering a full range of home renovation, improvement, and repair services to meet all of your home transformation needs. Our services include color consultations, powerwashing, staining, carpentry, exterior painting, and restoration. We also work with a range of surfaces, including cabinets, porches, decks, sheds, and garages.
Why Homeowners Choose Our House Painting Company
1. The Power of Paint
Unlike most interior painting companies, Montclair Painting offers a comprehensive range of personalized services designed to transform every aspect of your home. Our interior house painters use the best products and processes available to achieve flawless results. Whether we're painting your entryway or staining your kitchen cabinets, we are dedicated to delivering an unparalleled service to New Jersey homeowners.
2. NJ's Best Interior Painting Warranty
At Montclair Painting, our customers our #1 priority. As a result, we offer the best interior painting warranty in New Jersey. Our interior home painters are proud to offer a 15 year warranty to protect all projects - regardless of the scope or scale.
3. Accurate Estimate and Timely Service
Before we begin a project, an interior house painter will come to your home to evaluate your space and assess your needs. This thorough process enables us to determine the full scope of the project, including any specific needs or limitations. It also enables us to provide an estimate that is both attainable and accurate. We are committed to completing every project within the budget and timeline projected in the initial estimate.
Serving
Essex County & New Jersey
We've provided a comprehensive range of services throughout New Jersey. Our team has served the following towns and surrounding areas:
Belleville
Fairfield
Irvington
Millburn
North Caldwell
Orange
South Orange
West Caldwell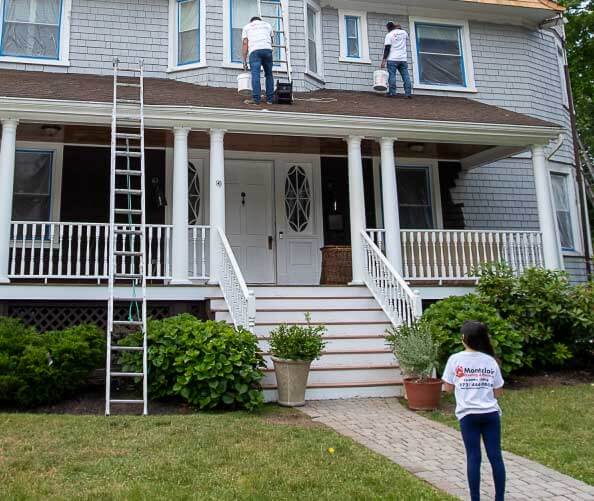 Schedule an
Estimate
Discover the magic touch of ALEX Painting Services. If you're looking for an interior or exterior house painter, or a general carpenter, it's time to schedule a consultation and estimate.
Accurate & Transparent Pricing
Same Day Estimates
Day, Evening, and Weekend Appointments