A brush stroke of genius...
New Jersey's Top-rated Exterior House Painters
With a dedication to our customers, our team provides an exceptional service and high quality results. It's no wonder that homeowners trust Montclair Painting as their exterior painter.
Montclair's House Painting Service
With a dedication to our customers, our team provides exceptional service and high-quality results. It's no wonder that homeowners trust Montclair Painting for their exterior painter.
Exterior Painting Services
We specialize in painting a wide variety of surfaces including wood, cedar shingles, stucco, aluminum and vinyl siding, metal, concrete, brick and stone.
Houses
Garages
Garage Doors
Shutters
Decks
Sheds
Front Doors
Trim
Our Painting Process
At Montclair Painting, it's our mission to provide a terrific house painting service from start to finish. Our exterior house painters begin every house painting project with a thorough evaluation to assess the full scope of work and determine whether there are any underlying issues with your home's infrastructure. Before beginning a project, we provide you with a detailed estimate and timeline for the project.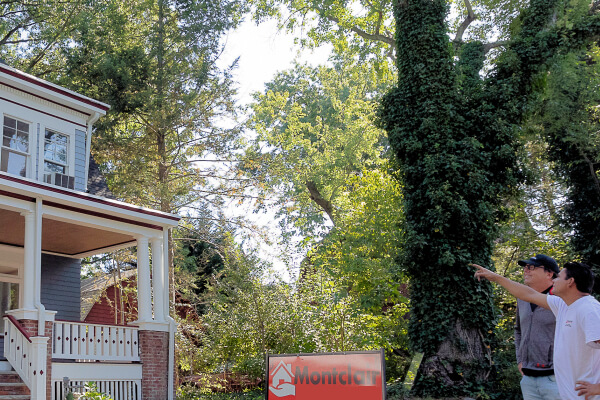 The Consultation and Estimation Process
During our initial consultation, we'll sit down with you to best understand your vision and property's aesthetic. We'll then work with you to determine the best paint color, paint finish, and texture. Whether you have a specific inspiration in mind or are in need of suggestions, our experts are here to help every step of the way.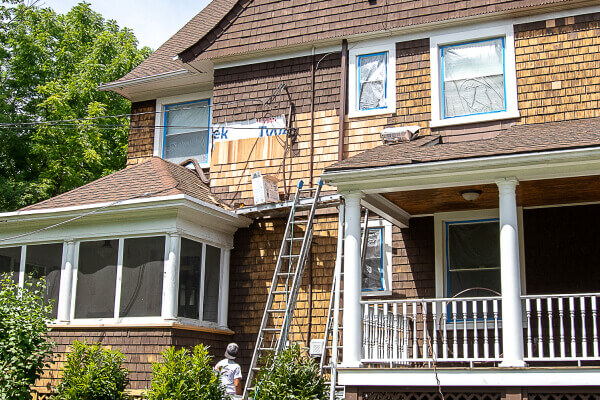 The Preparation Process
A thorough preparation process is the key to achieving long-lasting results. As a result, our home painting services are comprehensive and unmatched. We begin with a deep cleaning of the exterior surface to remove any residue from dirt, mold, or mildew. This process also removes any existing paint that may be cracked or peeling off. Our exterior house painters then strip and the surfaces to ensure a smooth and flawless final look. Finally, we ensure that your windows, doors, lights, and trimming are protected throughout the painting job.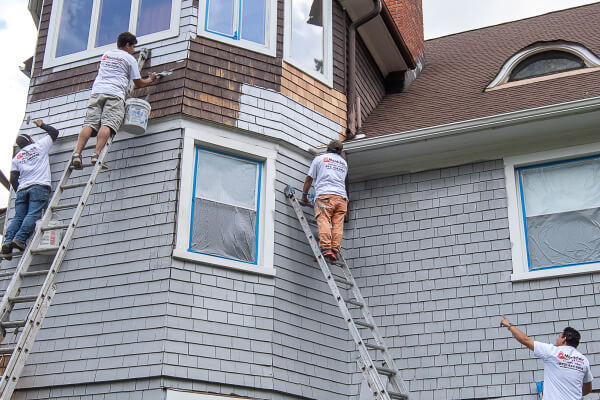 The Painting Process
Our exterior home painters are skilled in a number of residential painting techniques. This versatile approach enables us to customize each painting job and achieve a variety of looks based on your property's aesthetic. Our experts will work with you to determine which paint is best suited for your individual home and vision. We're experienced in working with an extensive range of stucco, vinyl, brick, wood, and metal surfaces. We also specialize in using a variety of paint types and finishes, including flat, eggshell, semi-gloss, high-gloss, and satin paints. Finally, we use top-of-the-line paints to guarantee results that last. Our top brands include Benjamin Moore, Sherman Williams, Fine Points of Europe, Farrow & Ball.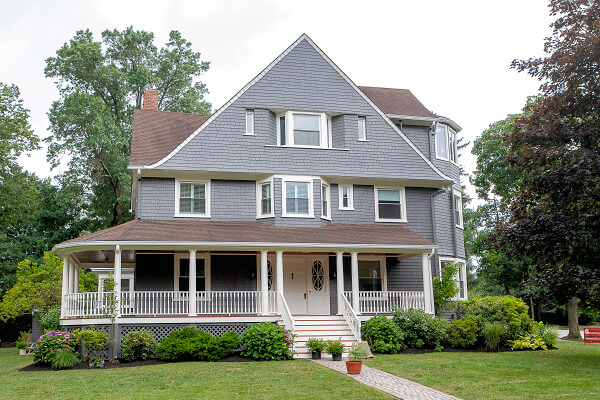 The Finishing Touch
Our professional house painters end every project with a thorough cleaning to ensure there is no residue left behind. One step further, our exterior house painter will not leave until you are completely thrilled with the results.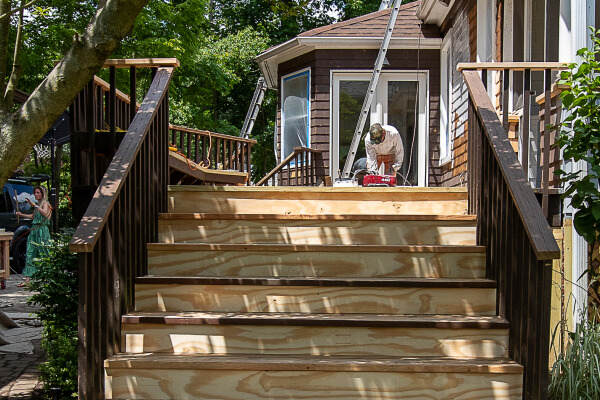 Additional Services
We know that a full home transformation goes beyond an exterior paint job. That's why our team specializes in a range of complementary home improvement, renovation, and repair services. This comprehensive list includes color consultations, powerwashing, staining, carpentry, interior painting, and restoration services. Even more, we extend these services to meet all of your home needs. Our experts are experienced in working with decks, porches, garages, sheds, and fences.
Why Homeowners Choose Our House Painting Company
1. The Power of Paint
Our local house painters understand that an exceptional exterior painting job has the ability to transform the look and feel of your home. Fortunately, we have the experience and skills necessary to do so. From painting your vinyl siding to staining your wooden porch, our team is dedicated to delivering unparalleled results. We are professional, dependable, and most importantly, trusted by New Jersey homeowners.
2. NJ's Best Exterior Painting Warranty
As part of our commitment to our customers, we are proud to offer a 15 year warranty on all painting projects. No other residential painting company offers the same guarantee or protection.
3. Accurate Estimate and Timely Service
In order to provide an accurate estimate, a house painter will come to evaluate your property. We will fully inspect the full scope of the project and determine if there are any underlying factors that should be taken into consideration. We make it our mission to work within your budget and finish every project within the time frame projected. No other residential painting company compares to Montclair Painting.
Serving
Essex County & New Jersey
We've provided a comprehensive range of services throughout New Jersey. Our team has served the following towns and surrounding areas:
Belleville
Fairfield
Irvington
Millburn
North Caldwell
Orange
South Orange
West Caldwell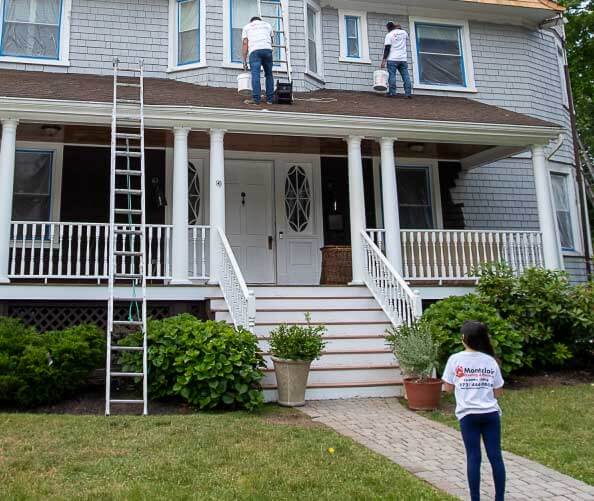 Schedule an
Estimate
Discover the magic touch of ALEX Painting Services. If you're looking for an interior or exterior house painter, or a general carpenter, it's time to schedule a consultation and estimate.
Accurate & Transparent Pricing
Same Day Estimates
Day, Evening, and Weekend Appointments