The Clifton Painting Company
Clifton Painting Company
Clifton home and business owners have trusted ALEX Painting to provide them with high-quality, expert renovation services for over a decade. Besides providing exceptional interior and exterior painting services, we deliver a wide range of expert carpentry, construction, installation and repair services throughout Clifton. We've worked on residential and commercial buildings near Albion Memorial Park, Main Memorial Park, Weasel Brook Park, Morris Canal Park and Nature Reserve, and the Hamilton House Museum. Our local painters pair the highest-quality raw materials with innovative techniques to deliver enduring, top-quality results on every project. To ensure your satisfaction, one of our painting contractors will consult with you before starting your job to assess your needs and help you select the perfect paints, finishes and materials to complement your home and match your style preferences. You can trust ALEX Painting for the best results for your home or business renovation project.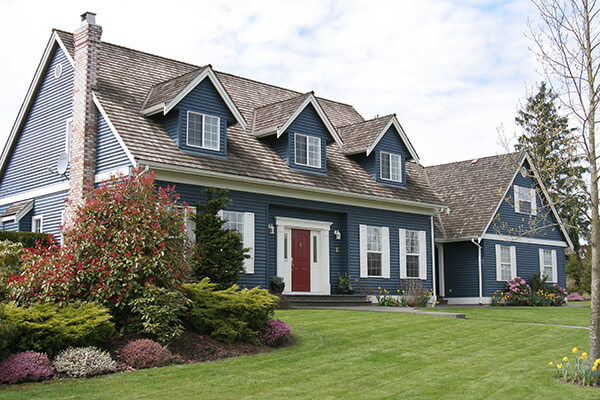 History of Painting Clifton's Beautiful Homes
The ALEX Painting team has extensive experience making long-lasting improvements in a wide assortment of styles of Clifton homes and businesses. In addition to our expert skillset, our project experience in Clifton makes us uniquely qualified to provide you with seamless, transformational painting services that increase the long-term value of your Clifton home or business. From interior and exterior renovations of Clifton homes along Van Wagoner Avenue, East 2nd Street, Demott Avenue, Livingston Street, Florence Drive, Silleck Street, Rowland Avenue, and Manor Drive to porch, garage, deck and shed builds on houses on Stanley Street, Carline Drive, Kruger Court, Pershing Road, Grove Street, and Summit Road, ALEX Painting has successfully improved the appearance of homes across Clifton, NJ. Chances are, we've enhanced the homes of your Clifton friends and neighbors!
Beyond The Paint
We're more than just a painting company - we're a home transformation company. We're more than just a painting company - we're a home transformation company. The local painters from ALEX Painting dedicate themselves to providing you with the highest-quality home renovation services. We'll produce stunning results that make your home the envy of your Clifton neighborhood and increase it's home's long-term value. Our professional painting team will provide you with exceptional customer service from beginning to end, including pre-project consultation, detailed, reliable price estimate, and full project cleanup. Your Clifton neighbors love ALEX Painting: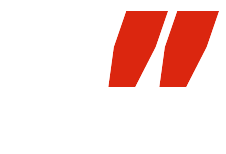 EXCEPTIONAL PAINTING SERVICES!
There's no other way to describe it - ALEX Painting transformed the appearance of our home. Even though a friend recommended Alex and his team, the results far surpass what I expected. They provided us with exceptional painting services, from consultation through cleanup. Five stars!
Margaret Par, Exterior House Painting, Clifton, NJ 07011 (Google Reviews)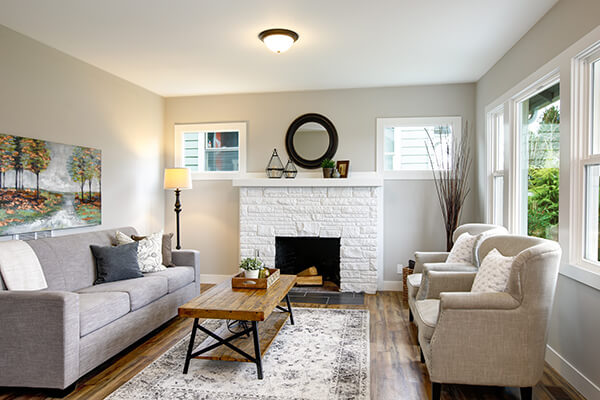 Clifton Painting Contractors
Why do Clifton homeowners choose ALEX Painting?
At ALEX Painting, we're dedicated to giving Clifton residents unparalleled service and exceptional results at an affordable price. Owner Alex Barrantes prides himself on providing transparent and accurate pricing and the best warranty in New Jersey on exterior and interior painting services. We proudly offer a 15-year warranty on every single project, regardless of size. With an excellent reputation for detailed craftsmanship and top-notch customer service, it's no surprise we've been voted Best NJ Painters based on reviews on Angie's List and Google Reviews. If your home or business deserves the best painting and carpentry services in NJ, call to schedule an estimate with ALEX Painting today!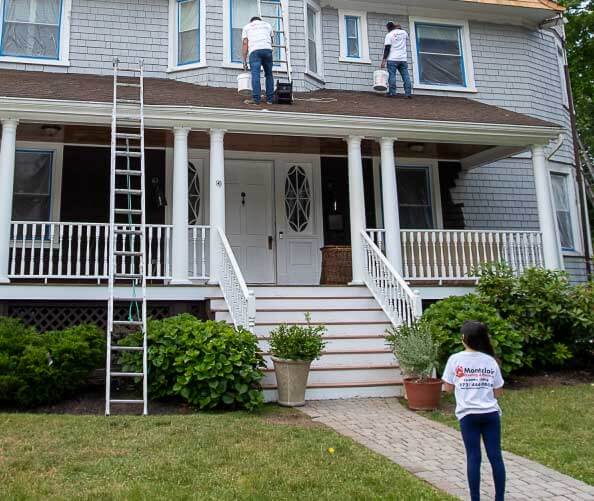 Schedule an
Estimate
Discover the magic touch of ALEX Painting Services. If you're looking for an interior or exterior house painter, or a general carpenter, it's time to schedule a consultation and estimate.
Accurate & Transparent Pricing
Same Day Estimates
Day, Evening, and Weekend Appointments