Elevating Exteriors, Inspiring Interiors
New Jersey's Painting Company: Meet Alex Painting
Since day one, we've made our customers' house painting projects our #1 priority. Our mission is to deliver unparalleled painting services and exceptional results at an affordable price.
Accurate and transparent pricing on every house painting project (it's our painting company's mission)
Hard-earned reputation as the high-quality and affordable painting contractor
Best warranty in New Jersey for interior and exterior painting services
Voted best NJ painters based on Angi's and Google Reviews
Unlock the Benefits of Professional Painting Services
Transform Your Home with Quality Workmanship and Expertise
Painting is an affordable way to transform your home's interior and exterior into something truly special. From adding a splash of personality to refreshing tired walls, painting provides limitless design possibilities to make your home look its best. Whether you're looking for something bold or subtle, we can create custom looks that reflect your style and taste. With the help of our professional painters, you can unlock the many benefits of quality painting services without any hassle.
Types of Painting Services
At ALEX Painting, we offer a range of interior and exterior painting services. Our team of experienced painters specializes in making aesthetic improvements to all types of rooms, including entryways, living rooms, kitchens, bedrooms, bathrooms, attics, offices and more. We also provide a variety of services such as molding, cabinetry and woodwork painting or staining.
Benefits of Painting Services
When you hire professional house painters to complete your project, you enjoy the many benefits that come with quality workmanship and expertise. The team of professionals from ALEX Painting has the specialized knowledge and skill set necessary to create beautiful results that last for many years to come. We use high-quality paints and state-of-the-art techniques to achieve flawless finishes. Plus, each of our painters is experienced in working with a range of paint finishes, from flat, eggshell and satin to semi-gloss and high-gloss.
Cost of Painting Services
One of the significant benefits of hiring professional painters from ALEX Painting is that you can expect your project to be completed within a reasonable budget. ALEX Painting offers accurate and transparent pricing, so you know exactly what to expect before making any commitments. We even provide same-day guaranteed estimates so you can plan without any surprises.
EXPERT PAINTING SERVICES
From the Preferred NJ Painting Contractor
Professional Painters near me?
The Painting Company That Cares
Why Homeowners Choose ALEX Painting
Hiring a painter for your New Jersey home? Alex Barrantes and his team have been New Jersey's highest rated local painter for more than 10 years. Here are just some of the reasons why homeowners choose ALEX Painting.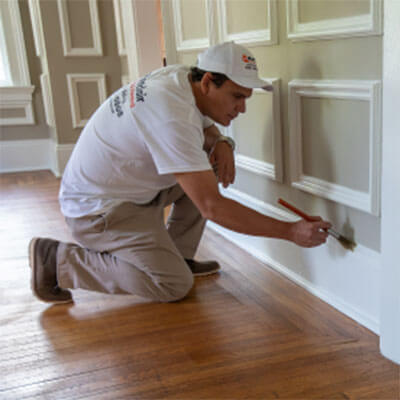 1. Passionate and Professional
With a true passion for craftsmanship, ALEX Painting approaches every project with professionalism and attention to detail. Even more, we use high quality paints and materials for impeccable, long-lasting results. Our professional painting services are catered to your individual needs and vision for your home.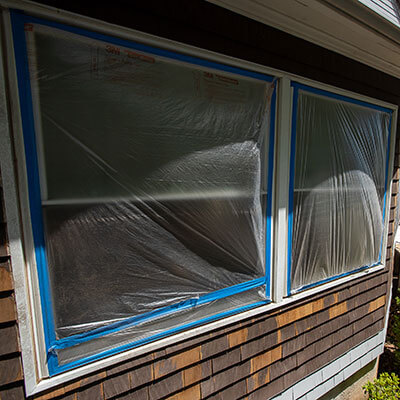 2. Expert Prep
With a background in carpentry, our team has the skill set necessary to expertly prepare your surfaces for the paint to ensure a flawless finish. This includes inspecting and repairing any damage before applying paint. We also provide professional carpentry services, including framing, building decks, porches, and stairs, and installing trim, cabinetry, and more. We also protect your furniture and flooring from spatter and spills during the painting project. Our attention to detail enables us to deliver long-lasting results every single time.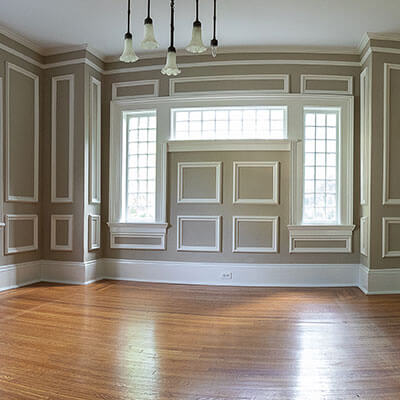 3. Quality Painting Materials
Our team uses only top-of-the-line paints and materials on every job, ensuring long-lasting results that look great for years. We work with leading brands such as Benjamin Moore, Sherman Williams, Fine Paints of Europe, and Farrow & Ball. We also use premium primers and sealants that protect against fading and wear over time.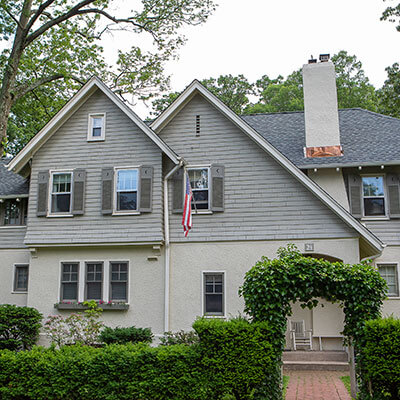 4. Thourough Painting Preparation
To achieve a flawless finish, we provide comprehensive preparation services before beginning any project. This includes patching holes, sanding surfaces, and caulking cracks. We'll even remove wallpaper if needed. Plus, our team has the carpentry skills necessary to provide expert framing and trim work before painting.
5. Expert Painting Techniques
We use a range of techniques for both interior and exterior projects, from basic brushwork to advanced paint sprayer application. Whether you're looking for a crisp line or smooth texture, our experienced house painters can deliver quality results that look great on your home.
6. Consultative Paint Color Selection
Choosing the right colors for your interior and exterior painting project is a key factor in any successful project. Our team of experienced house painters can provide you with a color consultation, during which we'll help you select the perfect shades that will give your home a new look and suit your preferences.
7. The ALEX Painting Value
As a local painter, we pride ourselves on delivering an unparalleled yet affordable service. We begin every project with a thorough, accurate estimate and end every project with flawless results. We pride ourselves on achieving these results both on time and on budget. No other local painters offer this same value and guarantee.
8. We've Got You Covered: The ALEX Painting Guarantee!
We've got you covered from the first call to the last paint stroke. For more than 10 years, we've provided interior painting, exterior painting, and carpentry service to homeowners throughout New Jersey towns. Even more, we've provided a 15-year warranty on all projects. Check out why homeowners recommend ALEX Painting!
Beyond The Paint
We're more than just a painting company - we're a comprehensive home transformation company. Our ALEX Painting team is proud to offer an extensive array of complementary home renovation and repair services. In addition to exterior and interior painting, we offer color consultations, power washing, staining, and restoration to keep your home safe and beautiful. We work on diverse home improvements involving decks, garages, sheds, fences, porches, and cabinets. We maintain the highest standards of professionalism and service. We thoroughly vet all contractors through comprehensive background checks prior to hiring. We also install beautiful, durable outdoor lighting to enhance your home's exterior. All of these services are designed to enhance your home, increase curb appeal, and add significant value to your property. Our mission is to deliver unmatched service and unparalleled results for every project.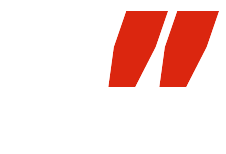 The ALEX painting crew is the best!
ALEX Painting painted the exterior and preformed carpentry on the front porch of our Victorian home. The job came out great, and on time and budget! The ALEX team is the best!
~ Mike Snyder, Cranford, New Jersey

If you're looking for expert house painters to transform the look of your home, contact ALEX Painting today. We provide free on-site estimates and are available for projects of any size. Let us help you unlock the benefits of professional painting services - and make your dream home a reality.
Painting FAQs
We've made it easy for you to get answers to the most commonly asked questions about our New Jersey painting company, below:
Serving
Essex County & New Jersey
We've provided a comprehensive range of services throughout New Jersey. Our team has served the following towns and surrounding areas:
Belleville
Fairfield
Irvington
Millburn
North Caldwell
Orange
South Orange
West Caldwell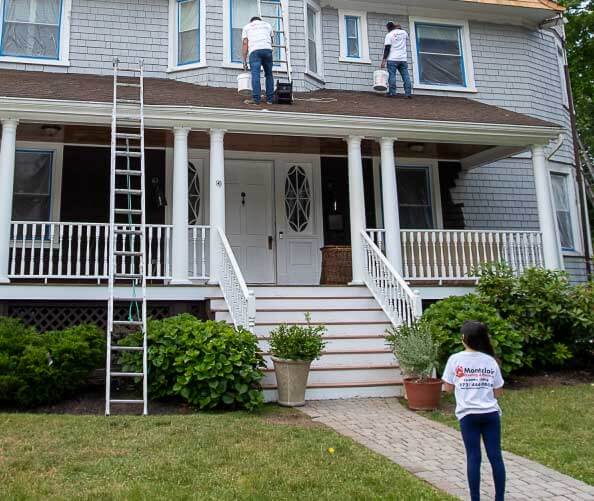 Schedule an
Estimate
Discover the magic touch of ALEX Painting Services. If you're looking for an interior or exterior house painter, or a general carpenter, it's time to schedule a consultation and estimate.
Accurate & Transparent Pricing
Same Day Estimates
Day, Evening, and Weekend Appointments